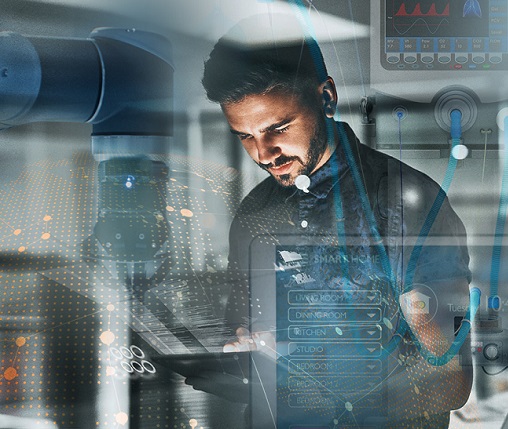 Top 10 Design Engineering MNC to Get Dream Job
Hello friends this article will help you to find the top 10 Design Engineering MNC to Get a Dream Job. It means the top 10 Indian based MNC of design engineering jobs where you can find your core dream job easily these top 10 companies are still working in India as well as other American European and African continents there are huge chance to get design engineering jobs design analyst jobs draftsman jobs and many more domains of the design field.
[su_youtube_advanced url="https://youtu.be/g2vEEQXNVps" width="420″ height="200″ autoplay="yes" mute="yes"]
List of top 10 design based MNC
This company is fully related to design engineering profile this one is Indian based multinational company where it works in USA Germany Singapore and another region in India like New Delhi, Gurugram, Mumbai, Hyderabad, and Bangalore.
The company profile of design tech system is fully related to 3D design 2D design simulation and other domains of machine designing like medical field aerospace engineering automotive electromechanical and consumer goods heavy engineering industrial machinery Power engineering interactive technical documentation and CAD cam CNC and CAE infrastructure.
Design tech system works on multiple kinds of design products like PTC, Altair engineering, MathWorks, 3D printers, 3D motion, DCS, cab synopsis, and IBM innovation center.
So there are huge chances to get a job in the core design field from this company so so you have to be updated regularly on the site of the designs tech system and always need to check out the career section of this company once the job will post you have to apply immediately or you can also directly email to the company HR profile and you can also directly call to them and ask for the job.
Click to checkout Jobs
Neilsoft is also Indian based MNC where a corporate office in Pune but other offices in North America European officers and other Indian officers in New Delhi Maharashtra Haryana Noida, and Bengaluru.
Neilsoft in the field of structure areas in design engineering like building infrastructure design building information modeling plant engineering factory designing product designing Manufacturing engineering services manufacturing automation data management corporation and digitization and digital automation.
If will talk about the segment of this industry is work in manufacturing and designing and factories medical devices food and beverages transportation and Pharma and healthcare.
Neilsoft has a wide category of the design field and automation as well so you can apply to the career section and always be an update with the update of career profile of Neilsoft website and you can directly contact by email or phone number to HR and ask for the job.
At least you should be in contact thrice or four times a month so there are huge chances to get your design engineering job here.
Click to checkout Jobs
When we heard about the name Tata then we don't think about the credibility because Tata has own credibility in terms of engineering and it already builds their own brand name in the engineering market. Tata has different kinds of subsidiaries like Tata Motors, TCS, and similarly, Tata e l x s i.
This subsidiary of Tata is work on multiple kinds of engineering field like in design engineering automation data management artificial intelligence and the automatic sector as well so there is a lot of chance to get design engineering jobs here because this subsidiary is worked on the designing of all kind of products of Tata engineering so you can directly check out the career section of Tata website and apply for the job if you get any vacancy that time otherwise you can directly drop an email to Tata ELXSI.
Click to checkout Jobs
This company e is more focused on design + industrial simulation of the product where research and development work is more priorities.
The company has industrial technology where it works on material design product design process design life prediction optimization and 3D printing the company has its own research and innovation sectors like biometrics innovation advanced material innovations engineering simulation sustainable technology, and emerging technologies.
This company is also work on structural engineering mechanical electrical thermal optical flow engineering chemical and biomedical engineering.
This company always posts jobs related to design and simulation profile so if you have knowledge of computer-aided software as well as simulation software like Ansys and Hypermesh or Staadpro then you can apply to this company and definitely you can get your dream job easily.
Click to checkout Jobs
This company is also Indian based MNC where the corporate office in Mumbai but also in Pune Chennai Bangalore and New Delhi and it also works in the United States and Europe as well.
Onward technologies have working in automotive and mobility mining, Hi-Tech, industrial and heavy equipment, medical technologies, Pharma, and life science also work on rail transportation and aerospace engineering.
It has also various project and career opportunities where you can apply easily so always be on update with this company and checkout regular to their career section and also send your resume on contact session or directly via email.
Click to checkout Jobs
This is not a multinational company but this is a very famous Indian based company where the corporate office in Gujarat this company has huge product design projects where it was on different kind of software of 3D and 2D design as well as product simulation and it also works in different kind of industries like waste management design product designing automation designing trail sector health sector and many more.
So you can also check out the career section of the universal design lab website and apply for a job easily you can also directly email to universal design website email ID and ask for the job via a contact number.
Click to checkout Jobs
This company has a different kind of design projects in different industries like aerospace and defense automotive and auto suppliers consumer product electronics and semiconductors product equipment and turbo designing industrial machinery health care and lifestyle and also in tool designing.
This company has an entire product and life cycle accelerating design simulation process manufacturing productivity and services all sectors are based on computer-aided design computer-aided manufacturing and computer-aided engineering domain profile.
Click to checkout Jobs
This company has different kinds of profiles in different domains like plant engineering services product engineering procurement engineer earring compliance solutions Amaro solution asset management and ERP management.
So if you are related to a different profile person not related to design then you can also apply to this company just need to check out their career section and search for your dream job according to your skills so if you are looking for a design engineering job then it has a different kind of domain as well also product design and development engineering analysis detailed engineering technical document and value engineering as well so you just need to be updated on the career section of the website or you can directly send your resume via email.
Click to checkout Jobs
Extensive is a global engineering service-related company where it provides CAD-CAM & CAE services and it has the capability to work in product design and development manufacturing CAD detailing the cost of migration prototyping 3D printing and 3D scanning as well so there are also lots of chances to get a job in design engineering.
Click to checkout Jobs
This company e provides mold design manufacturing plant part designing mechanical component design and analysis architecture and structural design services AutoCAD designing drafting interior designing and drafting civil engineering designing mechanical CAD cam and CNC work as well. So hair is also lots of chance to get a job in design field so just be in touch with this company.
Click to checkout Jobs
So these are the top 10 multinational company where you can find your core dream job in the design field if you have at least one design software scale it is AutoCAD for SolidWorks are CATIA or any other civil or architecture design software then you can find your job according to these top 10 sides so do remember don't forget to send your resume via email to all these top 10 company websites and you can also direct all to them if you can find the contact number.