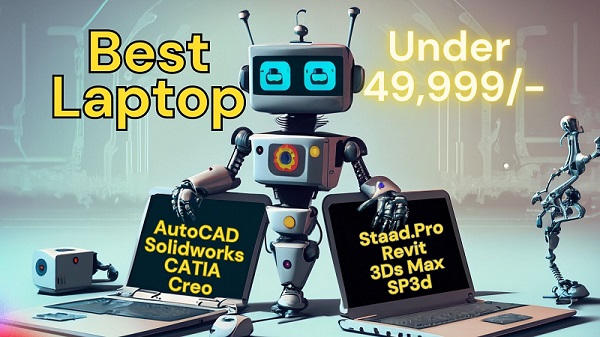 Introduction
In today's fast-paced digital world, laptops have become an essential tool for various activities, ranging from work and education to entertainment and gaming. One crucial feature that greatly enhances a laptop's performance, particularly for graphics-intensive tasks like gaming, video editing, and graphic design, is a dedicated graphics card. If you're on a budget but still want to enjoy smooth graphics and seamless multitasking, this article presents a comprehensive list of the top 5 laptops with dedicated graphics cards under 50000 INR.
1. Acer Aspire 5 Price: Starting from 42999 INR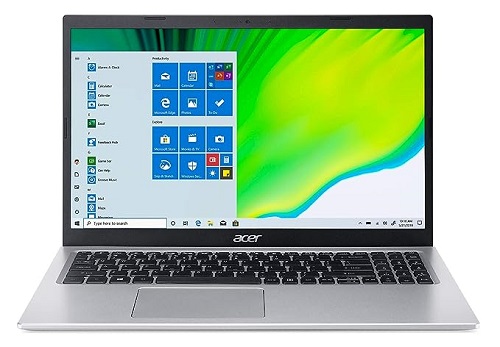 The Acer Aspire 5 is an impressive budget laptop that packs a punch in terms of both performance and design. Equipped with an AMD Ryzen 5 processor and an NVIDIA GeForce MX350 graphics card, this laptop delivers solid gaming and multimedia capabilities. Its 15.6-inch Full HD display offers vibrant visuals, and the laptop's build quality is commendable for its price range. With ample RAM and storage options, the Acer Aspire 5 is an excellent choice for casual gamers and content creators.
2. ASUS VivoBook 15 Price: Starting from 45999 INR
The ASUS VivoBook 15 is another budget-friendly laptop that offers a dedicated graphics card for enhanced performance. Powered by an Intel Core i5 processor and an NVIDIA GeForce MX330 graphics card, this laptop strikes a balance between productivity and entertainment. The NanoEdge display provides immersive visuals, while the laptop's compact and lightweight design makes it convenient for on-the-go use. The VivoBook 15's ergonomic keyboard and comprehensive connectivity options add to its appeal.
3. Lenovo Ideapad L340 Price: Starting from 47999 INR
The Lenovo Ideapad L340 is designed with gamers in mind. With an Intel Core i5 processor and an NVIDIA GeForce GTX 1050 graphics card, this laptop offers impressive gaming capabilities within a tight budget. The laptop's 'Quick' mode optimizes performance for gaming, while the 'Quiet' mode ensures silent operation for productivity tasks. The Ideapad L340 features a sleek design, a comfortable keyboard, and decent battery life, making it an attractive option for gamers on a budget.
4. HP Pavilion Gaming 15 Price: Starting from 49999 INR
The HP Pavilion Gaming 15 combines style and performance to cater to both gamers and multimedia enthusiasts. Driven by an AMD Ryzen processor and an NVIDIA GeForce GTX 1650 graphics card, this laptop provides smooth gaming experiences and efficient multitasking. The laptop's bold design elements and backlit keyboard create a dynamic visual appeal. The Pavilion Gaming 15's audio quality is noteworthy, enhancing the overall entertainment experience.
5. Dell Inspiron 15 Price: Starting from 48990 INR
The Dell Inspiron 15 offers a balanced mix of performance and reliability, making it suitable for various tasks. Featuring an Intel Core i5 processor and an AMD Radeon 530 graphics card, this laptop can handle graphic-intensive applications and light gaming. The laptop's build quality is sturdy, and its anti-glare display ensures comfortable viewing even during extended usage. The Inspiron 15's battery life and robust performance make it a versatile choice within the budget range.
Conclusion
In the world of budget laptops, having a dedicated graphics card can significantly enhance your computing experience, whether you're into gaming, content creation, or multimedia consumption. The laptops mentioned above – Acer Aspire 5, ASUS VivoBook 15, Lenovo Ideapad L340, HP Pavilion Gaming 15, and Dell Inspiron 15 – all offer dedicated graphics cards, ensuring that you can enjoy smooth visuals and efficient multitasking without breaking the bank. When choosing a laptop, consider your specific needs and preferences to find the perfect balance between performance and affordability.