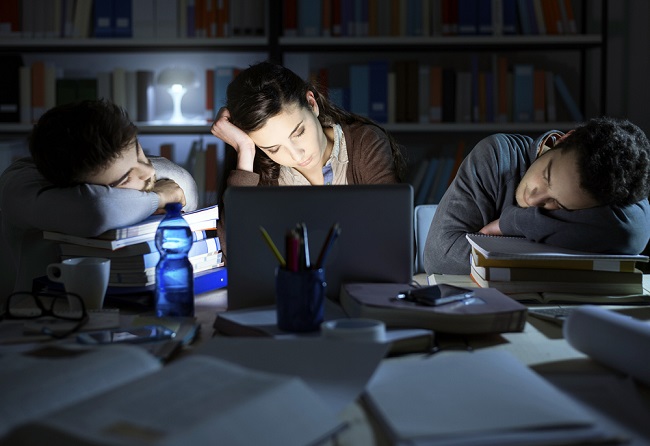 Struggling life of Design Engineers & How to Become Successful Designer
Struggling life of Design Engineers & How to Become Successful Designer: An engineer studied 4 year years in a college with qualifying hundreds of exams practical's and projects but after pass out the real struggle starts.
They don't understand which field is better for their career and even though if they choose their field in their particular domain, they also don't get a core job.
After that, they also learn different skills which are not relevant to their engineering career but also they did and unfortunately they don't get any job in such relevant skill.
After pass out of every mechanical and civil engineer get a job in different departments but after working one or two years they frustrated and they want to switch to a white-collar job like designing so they learn CAD software and they apply for design job but most of the company refuse them due to irrelevant experience of the previous organization. And that is also a big challenge for every design engineer.
Another big issue is faced by every engineer which is a financial problem because the designing course is quite expensive as compared to other engineering courses and the required machine is also very expensive which cause a big problem to learn CAD skill for or a beginner and due to this reason most of the mechanical and civil engineers avoid to learn CAD courses.
As per the record of India statistics, there are 15 lakh engineer pass out every year in India in which 2.5 lakh are mechanical and two lakhs are civil engineers and filtering out the category of mechanical and civil there are 40000 to 50000 design engineer is prepared.
But the job posted by government and private companies are below 1 lakh including mechanical engineer and civil and the job for design engineer is around 20000 to 25000 every year. So this is a big challenge for every design engineer to getting a job
How to become struggler to successful Design Engineer
Every engineering domain has a different growth rate and none of them are bad everyone domain has successful career growth in different areas so if we want to be a successful designer in mechanical or civil there are few steps which should be followed by fresher and experienced engineer also,
1. Choose Domain Wisely
It is very important that what's your interest and in which domain you want to build your career so if your interest is not a particular domain and if you have chosen that domain then definitely your career growth will stop at such point So choose wisely domain as per your interest.

2. Consistency
Once you choose your domain then be consistent and don't switch to another field even though if you don't get solid growth. So you should focus on the design domain because No one can be a successful designer just in one or two years.
You should have patience and focus on skill.  Once you get enough knowledge then you can see your growth will boost like a rocket.
3. Short skill
The trend of short skilled these days is demanding huge the meaning of short skill is getting knowledge as per industrial requirement. It means you don't need to learn like a diploma or degree it is completely based on practical knowledge.
Just like in design engineering there are lots of short skills like different kinds of CAD, CAM, and simulation software.
Apart from technical certificates, there are more soft skills as well, like data analysis, artificial intelligence, and machine learning skills.
So you should be updated as per market demands don't be a part of the crowd be an achiever with improving your skills.
4. Start with small and core industry
This is especially suggested for fresher who want to start their career. If you want to start your design career and you are not getting a good brand or MNC for the job then don't worry you should join small and core mechanical design industries the reason behind choosing small industry is for learning purpose because as an initial time if you can learn everything from a small industry then this will boost your career in upcoming future also.
Small industries have the opportunity to learn the core of mechanical production, quality, and design as well but if you will go for a big brand like a multinational company then your job role will be specified and the learning opportunity would be also limited, which is only related to your responsible area.
5. Follow 2-3y escape rule
This is a good design by Japanese industrialists which means if you are working in an organization for more than three years then your value and skill will be degrading so expose your skill and work for an additional maximum of 2 to 3 years for your individual growth.
There are some exceptions also be there where the people work more than 10 years or 15 years but it is also based on individual monopoly so such kind of exception will not happen with common people.
So Japanese industrial specialists always suggest for professionals follow 2 to 3-year job roles in an organization.
6. Become a creator
This modern era has a different scenario of professional work culture. The situation has changed for every individual who works in an organization. The old Era was different when a single people work in a company and they were satisfied with their job.
But the current situation is different so you have to be a creator it means you should also work apart from your job like you can be a freelancer or you can work for your own business or education. There is not a certain area but there are many areas where you can earn money by doing different kinds of works in the design domain.
These are the most important successful rules which every design engineer should follow this and definitely you will be a successful design engineer but again if you follow these rules then you should consistent with the rules and don't break them.
Best of luck.