These days we need to understand the difference between product design, tool design, and CAM for every mechanical engineers before applying jobs. If you have experience in design or you are a fresher and want to start career in design and development then these three category are fast growing in mechanical industry.
What is Product Design
When it required to develop a product to full fill market requirements then we need to manufacturing of this product but its need a standard planning, processing, design testing then manufacturing, So product design is very initial stage to develop a product with proper dimensions, tolerances, assembly and simulation then those product will tends toward production step.
Product design has large sub domains like sheet metal product design, plastic product design, mould and casting product design, special purpose product design, automobile product design.
What is Tool Design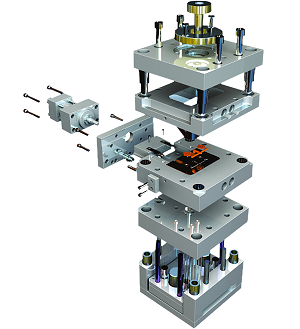 When a particular feature of the product needs to create but a specific tool required to make those feature on the body so this tool has also manufactured after designing. So it means that how to design a tool which use for another manufacturing process is called tool designing.
For example in sheet metal manufacturing a sheet required 5mm bend radius for side flange so for bending of 5mm radius a tool die of 5mm is required for bending operation the how to develop bend tool it comes under tool designing.
Tool designing comes under product design category. For example there are many category of tool designing are bending tool, punching tool, forming tool, extrusion tool, single & multi point cutting tool, and so on.
What is CAM (Computer Aided Manufacturing)
When product design is finished then it goes for manufacturing process either manual or CNC manufacturing process. If it required for CNC then CAD file of designed product use for generate G-code and M-code by the help of CNC software the these codes will feed to CAM software which use these codes to manufacture finished product on CNC machine. There are lots of CAM software using in industry like SolidCAM, Nx CAM, CamPro, Gibbscam, CAM works.